32 Hr IV THERAPY Course
IV Therapy Course For LPNs, RNs, CNAs, MAs,
and other medical providers!!!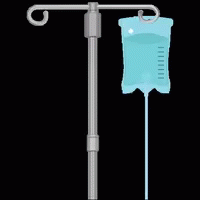 Class Dates: September 11, 13, 18, 20, 25, & 27
[Mondays & Wednesdays]
5:00pm – 8:30pm
PAYMENT: Full Course fee is $325. A Refresher Course is available for $150.
A 3% processing fee applies to all credit/debit card payments.
TUITION MUST BE PAID PRIOR TO THE START OF CLASS!
Topics include:
Common terms, policies and procedures. Site and function of the veins used for venipuncture, assembling equipment, sterile techniques, signs of local and systemic complications, infection control, special procedures such as heparin lock, site assessment, dressing and cap changes, blood drawing, complications and remedial measures, IV skills check offs and competency testing.
Students will also need to complete 4+ hours of home study.
The course is approved by the Florida Board of Nursing and all clinicians with licensure earn 32 hours of Continuing Education.
Provider number: FBN# 50-8908.
SEATS ARE LIMITED!!!